Amy Cortese
Amy Cortese is a Director for New Buildings Institute. Amy has been involved in sustainable design consulting and implementation of energy efficiency market transformation approaches for over 20 years. Amy is responsible for managing implementation teams covering all aspects of NBI's work. Her work has covered a broad range of technical topics, including lighting and daylighting, natural ventilation, advanced building controls, site design, stormwater management, water efficiency, sustainable materials and others. This work has included research projects ranging from a summary report of all net zero energy buildings and districts across North America, proof-of-concept studies for advanced lighting controls, technical analyses to assist portfolio owners in prioritizing energy efficiency improvements, and a cost analysis for net zero energy, water and Living Buildings.
Amy also has extensive experience with the USGBC's LEED program and the International Living Future Institute's Living Building Challenge and Net Zero Certification programs. Amy has served as Vice President of the Portland Planning Commission, the Green Building Certification Inc. Accreditation Committee and as a volunteer on more than a dozen Cycle Oregon rides. Amy is a LEED BD&C and holds degrees in engineering and law.
Angela Morrison
Angela Morrison is an experienced workforce development professional with more than two decades in the field. She joined the Jobs Council in 2017 as a Policy Associate, quickly lending her workforce development expertise to our Policy and Frontline Focus work. Since joining the Jobs Council Angela has worked on advancing the organization's advocacy for good workforce development policy and investments into under-resourced workers and communities. She has supported state-led efforts to expand equity and diversity in the clean-energy sector and in apprenticeship training programs. Angela's work supports the Jobs Council's effort to increase equity, opportunity and access across workforce programs and funding streams.
Anjali Bains
Anjali Bains is the Lead Director of Energy Access and Equity at Fresh Energy, a Saint Paul-based nonprofit advocating for state and local policy that will accelerate Minnesota's transition to a clean energy economy in a way that benefits all Minnesotans. As part of the Energy Access and Equity team, Anjali advocates for accessible, affordable clean transportation as a technical expert in venues like the Public Utilities Commission and state legislature and in coalition spaces.
Basav Sen
Basav Sen joined the Institute for Policy Studies as the Climate Justice Project Director in February 2017. His work focuses on climate solutions at the national, state, and local level that address racial, economic, gender and other forms of inequality.
Prior to joining IPS, Basav worked for about 11 years as a strategic corporate campaign researcher at the United Food and Commercial Workers (UFCW). He has also had experience as a campaigner on the World Bank, International Monetary Fund (IMF), and global finance and trade issues. As a member of a grassroots neighborhood-based environmental group, he has been involved in local struggles on energy justice in Washington DC.
Briana Parker, Esq.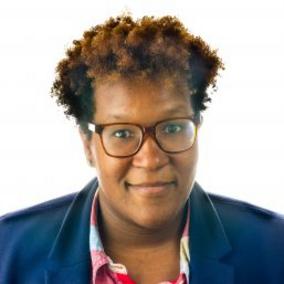 Briana Parker is a Policy Manager at Elevate, a nonprofit organization designing and implementing programs that reduce costs, protect the environment, and ensure the benefits of clean and efficient energy use reach those who need them most. In this role, Briana leads water policy, Diversity Racial Equity & Inclusion (DREI) and works to ensure diversity in the energy efficiency workforce in Michigan.
Briana holds a juris doctor from the University of Toledo College of Law, masters in community social work from Wayne State University, and a bachelor's in social work from Marygrove College. Before joining Elevate Energy, she studied law, worked as a social worker, and worked as an organizer/advocate at Michigan Welfare Rights Organization (MWRO), a union for public recipients and low-income workers in the state of Michigan with the goal to fight to eliminate poverty.
Rev. Dallas Conyers
Rev. Dallas Conyers works as a Body Restoration Specialist: teaching yoga, foods for healing, and spiritual reestablishment to help people become ABLE to live out their creation purpose. She is a certified Sustainable Agriculturalist, Beekeeper, and Greenhouse Husbandman. She uses her micro-farm to practice and educate others on: eco-system restoration, soil regeneration, no-till square foot farming, and pollinator cultivation; for our world and for our survival. Dallas delightedly sits under the leadership of Rev. Dr. M. Keith McDaniel as an associate at Macedonia Missionary Baptist Church.
Delmar Gillus
Delmar Gillus is the Chief Operating Officer of Elevate Energy, located in Chicago, Illinois. As part of the Elevate team, Gillus is responsible for implementing operational, workforce development, and project management processes in support of Elevate Energy's growing portfolio of clean energy projects. He plays a critical role in supporting Elevate's work in increasing contractor diversity and launching energy assistance, community solar, and smart grid programs for utility consumers. Gillus is also supporting job creating workforce development programs that focus on underserved, environmental justice communities.
Derrell Slaughter
Derrell Slaughter is a Michigan native with a long history of engagement in energy policy, community organizing, and political campaigns. Slaughter previously served as a policy aide to the commissioners in the Michigan Public Service Commission. While there, he advised them on a range of regulatory matters, including the implementation of the 2016 energy law (Public Acts 341 and 342). Outside of his work at NRDC, he serves on the Ingham County Board of Commissioners as the commissioner representing the 3rd district, South Lansing. He was first elected in 2018 and currently serves as vice-chair of the Ingham County Board of Commissioners. He is also a proud member of the ACLU of Michigan's Board of Directors, where he serves as the organization's vice-president.
Douglas Jester
Douglas Jester is Managing Partner at 5 Lakes Energy, where he specializes in economic analysis and modeling for energy policy, and in expert witness testimony before utility regulatory commissions.
Immediately prior to joining 5 Lakes Energy, Douglas served as senior energy policy advisor in the Michigan Department of Energy, Labor, and Economic Growth. In that capacity, he applied scientific, engineering, and economic principles to the formation and adoption of energy policies for the State of Michigan.

Douglas attended New Mexico State University, Virginia Tech, the University of British Columbia, and Michigan State University. His major fields of study included mathematics, biology, statistics, industrial engineering, animal resource ecology, and economics.

His first professional work was development of a real-time control system for a linear accelerator at the Los Alamos National Laboratory.

Early in his career, Douglas served in various capacities at the Michigan Departments of Natural Resources including development of ecosystem simulation models of the Great Lakes, Great Lakes fisheries management, hydropower and steam electric plant regulation, strategic planning, and chief information and technology officer. He also testified on behalf of the State of Michigan before the Federal Energy Regulatory Commission in hydropower licensing proceedings. During a two-year sabbatical from DNR, Douglas also served as managing editor of the North American Journal of Fisheries Management for the American Fisheries Society.

While at the DNR he conceived and led the efforts to develop Michigan's first-in-the-world automated system to issue hunting and fishing licenses, for which he was recognized as an innovator by the Smithsonian Museum in 1994. After his work at the State of Michigan, Douglas was recruited to be director of Application Solutions for MCI, Chief Technology Officer and Member of the Board of Automated License Systems, Inc,. He also served as a multi-year consultant to the Chief Technology Officer of Verizon where he developed the company's Smart Grid product architecture, design and implementation plans.

He and his wife, Colleen, reside in East Lansing, Michigan, where he active in the community and formerly served as Mayor.

Ian D. Tran
Ian D. Tran connects and empowers people, organizations, and communities by facilitating data, relationships, and participatory storytelling to advance greater purpose across sectors with systemic solutions deeply rooted in culture. Tran is Co-Founder Emeritus of Alkemystery 313; leads U.S. operations for ISMOTION, a global education design strategy social enterprise for education, innovation, and sustainability; former Innovation Strategist for Southwest Detroit-based AGI Construction company and Advocacy Chair for the US Green Building Council; and advocating musician-storyteller/educator.
As an educator, Tran worked with communities and hundreds of youth in public, private, and higher education institutions, in outdoor education, writing consultation and tutoring, and developed curriculum at national, state, and international levels, and extended his work into public contexts through stakeholder engagement, facilitation, and advocacy. As a storyteller/musician — often on violin and viola but also with garden tools and participatory approaches to the arts, his work focuses on shifting power dynamics and using the experiences to shape education, strategy, and advocacy.
His participatory works and workshops have been featured at TEDxUM-Dearborn, as part of the Detroit UNESCO Delegation to Sainte Etienne's 10th Biennale in France, and across the Great Lakes and DC regions.
Tran earned his B. Sci in Environmental Science with a minor in Political Science at the University of Michigan-Dearborn.
Imani Mosher
Imani is the Climate Justice Intern at Precipitate, a small, women-owned architecture firm that's dedicated to climate justice through carbon-neutral design, research, and advocacy to create an equitable and regenerative future. At Precipitate Imani supports research, bolsters social media presence, and nourishes advocacy work.
Imani is a recent graduate of St. Olaf College with a Bachelor of Arts in Political Science and a concentration in Environmental Studies. She is passionate about the intersections of political science and environmental studies as they relate to climate justice, and she is excited to share this perspective. At St. Olaf, she was a co-founder of the Climate Justice Collective (CJC) an organization that drove the successful divestment campaign at the College and uplifted the movement to stop Line3 among students. She was also the Vice-President of Student Government where she used her platform to shed light on these issues and push the college to commit to more sustainable policies.
Jacqueline Patterson
Jacqueline Patterson is the Founder and Executive Director of The Chisholm Legacy Project which is a Resource Hub for Black Frontline Climate Justice Leadership. Jacqueline Patterson is the Senior Director of the NAACP Environmental and Climate Justice Program. Since 2007 Patterson has served as coordinator & co-founder of Women of Color United. Jacqui Patterson has worked as a researcher, program manager, coordinator, advocate, and activist working on women's rights, violence against women, HIV & AIDS, racial justice, economic justice, and environmental and climate justice. Patterson served as a Senior Women's Rights Policy Analyst for ActionAid where she integrated a women's rights lens for the issues of food rights, macroeconomics, and climate change as well as the intersection of violence against women and HIV & AIDS. Previously, she served as Assistant Vice President of HIV/AIDS Programs for IMA World Health, providing management and technical assistance to medical facilities and programs in 23 countries in Africa and the Caribbean. Patterson served as the Outreach Project Associate for the Center on Budget and Policy Priorities, and Research Coordinator for Johns Hopkins University. She also served as a U.S. Peace Corps Volunteer in Jamaica, West Indies.
Patterson's publication and articles include: "Jobs vs Health: An Unnecessary Dilemma," "Climate Change is a Civil Rights Issue," "Gulf Oil Drilling Disaster: Gendered Layers of Impact," "Disasters, Climate Change Uproot Women of Color," "Coal Blooded: Putting Profits Before People," "Just Energy Policies: Reducing Pollution, Creating Jobs," "And the People Shall Lead: Centralizing Frontline Community Leadership in the Movement Towards a Sustainable Planet," the chapter "Equity in Disasters: Civil and Human Rights Challenges in the Context of Emergency Events" in the book Building Community Resilience Post-Disaster, and the chapter "A Circuitous Path to Climate Justice" in the book All We Can Save.
Patterson holds a master's degree in social work from the University of Maryland and a master's degree in public health from Johns Hopkins University. She currently serves on the Steering Committee for the Interfaith Moral Action on Climate, the Advisory Board for the Center for Earth Ethics, as well as on the Boards of Directors for the Institute of the Black World, The Hive: Gender and Climate Justice Fund, the American Society of Adaptation Professionals, Greenpeace, the Bill Anderson Fund, the People's Solar Energy Fund, and the National Black Workers Center Project.
Dr. Jalonne L. White-Newsome
(pronounced JUH-LAWN)
A life-long learner and advocate, Dr. Jalonne L. White-Newsome founded Empowering a Green Environment and Economy, LLC, a strategic consulting firm, with the mission of transforming communities through the development of people-centered solutions. She serves a diverse set of clients with forward-thinking and intersectional approaches to tackle issues such as climate change, public health, environmental injustice, and advancing racial equity. Jalonne's has multi-sector experience having worked in environmental philanthropy, state government, non-profit, grassroots, academia and private industry. Most notably, she created and implemented the transformational Climate Resilient and Equitable Water Systems (CREWS) Initiative at the Kresge Foundation as a Senior Program Officer; she was the first Director of WE ACT for Environmental Justice's federal policy office in Washington, DC; and, her doctoral research illuminated the impact of climate change & extreme heat on the low-income, elderly in Detroit, and is still referenced to drive public health interventions. A native of Detroit, Jalonne earned a Ph.D. in environmental health sciences from the University of Michigan School of Public Health, a master's degree in environmental engineering from Southern Methodist University, a bachelor's degree in chemical engineering from Northwestern University, and her certificate in Diversity and Inclusion from Cornell University. Jalonne serves on multiple national and local academic, non-profit and for-profit Boards, including: National Academies of Sciences Board on Environmental Change and Society, American Geophysical Union, and is a Senior Advisor on Equity and Justice for The Water Center at The University of Pennsylvania. She is a Lecturer at The George Washington University Milken Institute School of Public Health, a lifetime member of Delta Sigma Theta Sorority, Inc., and the proud mom of Arielle and Jeannelyn.
Jamie Simmons
Jamie Simmons is a macro social worker and organizer who has worked within reentry job retention and succession planning, social justice advocacy and education dialogues, and helped establish the UM Social Work-Engage program. Jamie has spent the majority of her career helping people, organizations, and higher education institutions center equity and authentic engagement. She holds a bachelor's degree from Michigan State University School of Social Science and a master's degree from the University of Michigan School of Social Work.
Janiece Watts
Janiece plays a key role that is working to advance equitable outcomes across Minnesota's energy system. Her current projects include collaborative work with environmental justice groups to improve air quality and reduce demand for oil through electrification of transportation and working internally on Fresh Energy's commitments to anti-racism.
Janiece joined the Fresh Energy team in August 2018. Before joining Fresh Energy, Janiece worked as a community engagement manager for Eureka Recycling where she developed strategies on zero waste and environmental justice. She is an established racial and environmental justice organizer working in the Twin Cities for over ten years. She has a Bachelor of Arts in Political Science and Environmental Science, Policy and Management from the University of Minnesota. Janiece is a board member of Headwaters Foundation for Justice, MN350, and the new St. Paul Climate Justice Advisory Board. She loves food—from growing it in her garden to cooking and food cooking shows.
John Deluray
As Senior Regional Director, John coordinates campaigns for Vote Solar's legislative and regulatory priorities throughout the Midwest. Prior to joining Vote Solar, John built programs for a residential solar company that made solar more accessible for environmental justice communities to access rooftop solar. He believes that the climate crisis provides an invitation to begin addressing long-standing economic injustice, and that historically overburdened communities should lead the way to our renewable energy future.

He has prior experience coordinating grassroots advocacy efforts for the Sierra Club and voter turnout initiatives during electoral campaigns. His work with the Beyond Coal Campaign focused on improving community solar options for member-owners in Rural Electric Cooperatives.

John also worked overseas on off-grid solar access for Barefoot College, primarily in India and East Africa, and spent two years with the United States Agency for International Development. He speaks Swahili and was a recipient of the Boren Fellowship.

John has a Masters in Public Service from the Clinton School of Public Service and his undergraduate degree in Environmental Studies and International Relations from Washington University in St. Louis. He lives in Bridgeport, Chicago, with his wife and dog.
Kelly Stone
Kelly Stone is a Senior Policy Analyst at ActionAid, focusing on biofuels, climate change, food security, and land use. She joined ActionAid USA in 2014.
Prior to joining ActionAid, Kelly worked in the House of Representatives, where she specialized in food security and also worked on foreign affairs and appropriations. She has an MSc in Global Politics from the London School of Economics and a B.A. in Political Science from DePauw University.
LaTisha Harris
LaTisha Harris a Fresno native, knows firsthand the effects that the environment can has on our health. As a mother to three beautiful, intelligent and gifted and children, two of which are plagued with asthma. Living in a community that has been rated with some of the worst air quality and highest poverty rates in the nation, LaTisha has been very active in her community, trying to facilitate positive change.
After graduating with a Bachelor's in Social Work, LaTisha was employed by Service Employees International Union, Local 521, where she gained valuable tools, partnerships and resources to fight for working-class families. After that, she began working for the Fresno Metro Black Chamber of Commerce and the Center for Climate Protection- advocating for change for the residents in the City of Fresno. LaTisha is committed to "finding the need and meeting it; finding the hurt and healing it."
LesLee Jackson BS, BA, AS
A Native Minnesotan, LesLee graduated from the University of Minnesota in Environmental Science, Policy and Management. LesLee is an EJCC Fellow (Environmental Justice Coordinating Counsel), Co-chair to the Minneapolis Northside Green Zone Task Force, and CEAC Commissioner (Minneapolis Community Environmental Advisory Commission). Active in lobbying for environmental justice and policy changes. Expertise – Being Black and Indigenous in America 64 years.
Archbishop Marcia Dinkins
Consecrated on October 11, 2020, Bishop Marcia L. Dinkins serves as founding prelate and CEO of Forever Changed Ministries, a nondenominational ministry without walls that seeks to break the sacred/secular divide between church and community. Archbishop Marcia is also the founder of Black Women Rising. BWR centers the voices of Black women on Healing for Change through a social justice lens using Teaching and Training that leads to Transformation. Bishop Marcia also serves as part-time Executive Director for Ohio Interfaith Power and Light where she works with diverse Clergy on a faith-based response to climate and environmental justice.
A native of Detroit, Bishop Marcia owned and operated a medical and substance abuse facility serving unserved and underserved communities. To address issues within the Foster Care System, she provided wrap-around, family preservation and reunification services to keep children from being placed in the foster care system and to reunite children in foster care with their families. Bishop Marcia was sworn in and appointed by the Wayne County Third Circuit Judicial Court as Court Appointed Special Advocate to represent the best interest of children in the child welfare system and has worked 23 years in the field of law specializing in family law, tort law and medical malpractice.
In 2013, Bishop Marcia moved to Toledo, Ohio where she served as the Executive Director for Toledoans United for Social Action organizing clergy for a faith-based response on issues of racial and economic injustice, education and housing discrimination, environmental and climate impacts, jobs, and criminal justice reform. In 2016 Bishop Marcia led the "Free Bresha" national campaign with groups across the United States and Canada fighting for rehabilitation over incarceration for Bresha Meadows and juvenile offenders.
Bishop Marcia is currently a PH. D candidate at the Union College & University in Cincinnati, Ohio concentrating on Public Policy and Social Change with specializations in MLK and Women & Gender Studies. She is known nationally for her work organizing clergy to engage on issues of healthcare, the social safety net, environmental and climate justice, racial, economic and gender justice and civic engagement.
Bishop Marcia has facilitated multiple panels, discussions and trainings focused on social change. She has a podcast called Real Sisters REEL Talk. She is the host and founder of There is a Word a livestream show and blogs on issues that impacts black women. Bishop Marcia has been appointed to the Minority Health Advisory Council and serves on the Midwest BDC governance committee and QAP committee.
Bishop Marcia's commitment to God and determination to lift the least of these to a more equitable existence and her desire to meet people where they are in both her preaching, and teaching keeps Bishop Marcia continuously serving from a place of humility and love for radical change.
Rev. Michael Malcom
The Reverend Michael Malcom is the Founder and Executive Director of The People's Justice Council and Alabama Interfaith Power and Light and a licensed and ordained United Church of Christ Minister. Rev Malcom is the former Senior Pastor of Rush Memorial Congregational UCC in Atlanta, GA. He is also the Environmental Justice Representative for the Southeast Conference of the United Church of Christ. He is currently the co-chair of the Building Power from the Grassroots Task Force with Climate Action Network International, and the co-chair of the Environmental Justice working group for the Southeast Climate and Energy Network. He currently serves as the International Liaison for the US Climate Action Network and co-chair of the Faith Working Group for the Climate Strike Coalition.
Rev. Malcom's academic journey began at Beulah Heights University where he graduated May 2008 with an undergraduate in Biblical Education and Leadership. He was accepted to and began attending The Interdenominational Theological Center where he earned a Master of Divinity Degree in 2011. Due to his understanding of the role of a pastor he completed five units of Clinical Pastoral Education at The Atlanta VA Medical Center and AnMed Health Hospital in Anderson, SC. In May of 2016, Rev. Malcom graduated from Terry School of Business MBA program at the University of Georgia. In October of 2017, he completed a post master's human resource management course at Cornell University. In 2019, he completed the Convergence Leadership Project with the Center for Progressive Renewal and the Just Energy Academy with Partnership for Southern Equity.
Michael's varied experience is coalescing in a powerful way to create an unparalleled opportunity for faith communities throughout Alabama to unite and raise their voice against environmental racism, economic oppression, environmental injustice and climate change.
Shimekia Nichols
Shimekia Nichols was born and raised in the 48217. She is Soulardarity's leading organizer for the Work For Me, DTE! campaign — developing community leadership and representing the campaign in the media. She has spoken out on DTE's practices on Channel 7, on the front page of the Detroit Free Press, and at Michigan Radio, outside of a public hearing on DTE's 15-year energy plan. She is dedicated to growing Black leadership in environmental justice work and ensuring that the pursuit of clean energy is just, equitable, and democratic.
Shimekia is the mother of two awesome sons and is an empathetic community activist and comrade to other activists in intersecting liberation movements.
Now, in her role as Executive Director, Shimekia has trained and supported dozens of community members engaging in energy-focused activism and contributed greatly to gathering the 3000 public comments our campaign submitted on DTE's 2019 Integrated Resource Plan.
Sonrisa Lucero
Equitable Building Decarbonization Manager, RMI. With over fourteen years of experience, Sonrisa Lucero is skilled at building coalitions and guiding diverse stakeholders to advance sustainability and combat climate change. Sonrisa has been a life-long advocate for social justice. She is a founding member of the Colorado Latino Forum, a statewide advocacy group for the rights of Latinx, was an ardent advocate for the legal right of LGBTQIA couples to marry, and served as the Chair of Groundwork Denver, an environmental justice organization. She was recognized as a Shero by the U.S. Green Building Council in 2020, received the 5281 Sustainability Award in 2019, and was included in the Who's Who in Energy by the Denver Business Journal in 2017. Sonrisa is a graduate of Stanford University and is originally from Denver.
Stephanie Bowman
Before joining Mothers Out Front, Stephanie was a battleground state grasshopper for various gubernatorial and presidential campaigns. From age 14, she knew life in activism was inevitable. From delivering freshly picked vegetables to neighbors doors, canvassing with AFSCME, and starting her own organization to help assist high schoolers in working to pay for college.
After receiving her degree in Political Science from Hampton University, she began organizing from Virginia, Wisconsin, to Kansas. Six states later she decided to continue to graduate school at Cornell in Marketing Strategy. Upon completion, she felt disgusted thinking about the transactional treatment by party politics. Her increased knowledge in marketing blatantly showed the intentional exclusion of using proven methodologies to engage people of color. Her passion is in building relationships, managing teams, and moving towards measurable change. Colorado Springs is her paradise; as a Kansas native she always admired the beauty and preservation Colorado fought hard to protect. Now she is prepared to continue the fight.
Teresa Haley
Teresa Haley is a longtime passionate civil rights activist, public policy advocate, professional trainer and dynamic speaker.
In October 2019, Teresa began her 3rd term as the first Woman President of the Illinois NAACP State Conference and is serving her 5th consecutive term as President of the Springfield, IL Branch NAACP.
Teresa is a Springfield native and graduated from Springfield High School. She received her Master's degree in Public Administration and Bachelor's degree in Communication from the University of Illinois at Springfield.
On February 22, 2020 at the NAACP Image Awards, Teresa received the first ever Activist of the Year award in front of a national audience. Teresa was also recently acknowledged by her alma mater, University of Illinois Springfield, in a feature story in UIS Today Magazine for her outstanding commitment to public service.
Teresa is a trusted, proven and leading voice for social equity, civil rights and community engagement.
In 2019, Teresa was one of the most prominent voices pushing for social equity, expungements for low-level offenders, and minority business opportunities when Illinois was working to legalize recreational cannabis. As a result of efforts by people like Teresa, now that recreational cannabis is legal in Illinois, up to 25% of the revenues will go back to the areas that were directly impacted by the "War on Drugs" and criminal records for more than 500 people convicted of minor marijuana offenses in Springfield will be expunged.
Teresa is a voice for the voiceless. She fought against the placement of a new Mega Homeless Shelter and Drug Rehabilitation Center across from a daycare center on Springfield's East Side, which is a predominately black community. She supported the concept, but was against the location because of the community's fear of increased crime and loss in property value.
Teresa worked with the Springfield Mayor and local leaders to place 12 seven foot markers along the route where the 1908 Race Riots took place that lead to the formation of the NAACP. Teresa also has worked with local, state and federal leaders to get a Race Riot Monument constructed in Springfield.
In March 2018, she introduced the 10 Shared Principles – an agreement between the Illinois Chiefs of Police and the Illinois NAACP State Conference. Teresa has led the Martin Luther King Jr. Unity March and Program for over 30 years in Springfield. In August 2018, Teresa planned and organized several activities to Commemorate the 110th year of the 1908 Race Riot that led to the start of the NAACP. She also planned and hosted the 82nd Annual IL NAACP State Convention in Springfield.
Teresa has received countless awards and recognitions, including the 2019 Springfield First Citizens Award, 2018 NAACP Webster Plaque Award, 2017 State Treasurer's Outstanding Commitment to Community Service Award, 2017 Wyvetter H. Younge Award for Outstanding Community Service and the 2016 Benjamin L. Hooks Award at the 107th National Convention.
Teresa was the first Black Regional Chairperson of the American Red Cross for the Central and Southern Illinois Region, serving 49 counties. In November 2018, she was appointed to the Justice, Equity and Opportunity Initiative Transition Committee under Governor JB Pritzker. Teresa also serves as a Board Member for Habitat for Humanities.
Teresa is an active member of Delta Sigma Theta Sorority, Inc. She is an active member of Pleasant Grove Baptist Church and sings in the choir. She is the founder of Haley & Associates, a training and consulting service.
Teresa's purpose is to serve God, family and community! She is a mom of an adult daughter, a proud grandmother, and lives in Springfield, Illinois.
Tim Skrotzki
Tim Skrotzki is the Senior Market Development Lead for Elevate a nonprofit dedicated to promoting smarter energy use for all by working to transform the energy system into one that is cleaner, more inclusive, and equitable. Tim's role is managing Elevate's strategic engagement team in Michigan through collaboration with Michigan Energy Options by designing and delivering sustainable and equitable programs customized to lift disadvantaged communities and underserved markets. Tim is currently working as part of the Detroit Preservation Partnership preserving affordable housing through green asset management planning and deploying solar plus storage technology for community resiliency hubs. Publications include evaluating energy burden for low income families in Michigan and the Detroit Solar Tool Kit. Tim was awarded 2020 Most Valuable Professional by Corp! Magazine and is a graduate of the Great Lakes Leadership Academy Leadership Advancement Program.
Yesenia Rivera
Yesenia Rivera has been focusing on community development for over ten years. She has a B.S. in Biology from the University of Puerto Rico-Cayey and a J.D. from the University of the District of Columbia David A. Clarke School of Law. It was during her time in law school that she began her journey working with low to moderate income families as a Student Attorney in the Community Development Clinic. As the DC Program Director, Yesenia implemented SUN's Solar for All program and now works to increase access to solar energy across the country. At Solar United Neighbors, she combines her love of science and community development to help expand access to solar energy.